Our current insurance premium of €42,000 is unsustainable and it threatens the future of FYHP. In 2018, the Fettercairn Youth Horse Project paid €8,500 for our public liability insurance.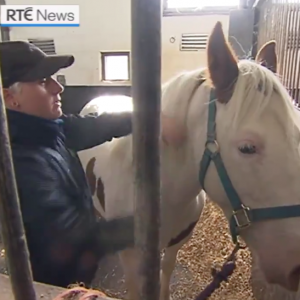 This cover was provided, through our broker, by a London based syndicate who since the start of 2019 has withdrawn from the Irish equine market. We had to close down the project for two weeks. We were very fortunate to obtain alternative cover through a new broker; however the downside was the cost of €42,000. Obviously though, this cost is not sustainable for the Horse Project longterm. Our reserves have already been substantially reduced and the future of the Horse Project is now under threat.
FYHP, through its membership of The Wheel, have been working with The Alliance for Insurance Reform, the group that brings together representative bodies from the not-for-profit, charity, sports and small and medium-sized business sectors across Ireland. FYHP was recently used in their media campaign as an example from the community sector  where increased  insurance premiums are threatening their operations.
See below for links for the coverage on the RTE radio Today with Sean O'Rourke and to the RTE News on 11th September 2019;
https://www.rte.ie/radio/radioplayer/html5/#/radio1/21617938 
https://www.rte.ie/news/2019/0911/1075159-insurance-costs-community-groups/
See also the article by Mary Dennehy of the Tallaght Echo on the 12th September 2019
http://www.echo.ie/tallaght/article/future-of-horse-project-under-threat
FYHP would like to thank all of our groups and clients for their support. We will continue to fight to ensure that this wonderful community initiative stays open.