A new eight week Equine Assisted Learning programme for twenty children aged between 6 and 12 years has been running since the start of October in the Fettercairn Youth Horse Project.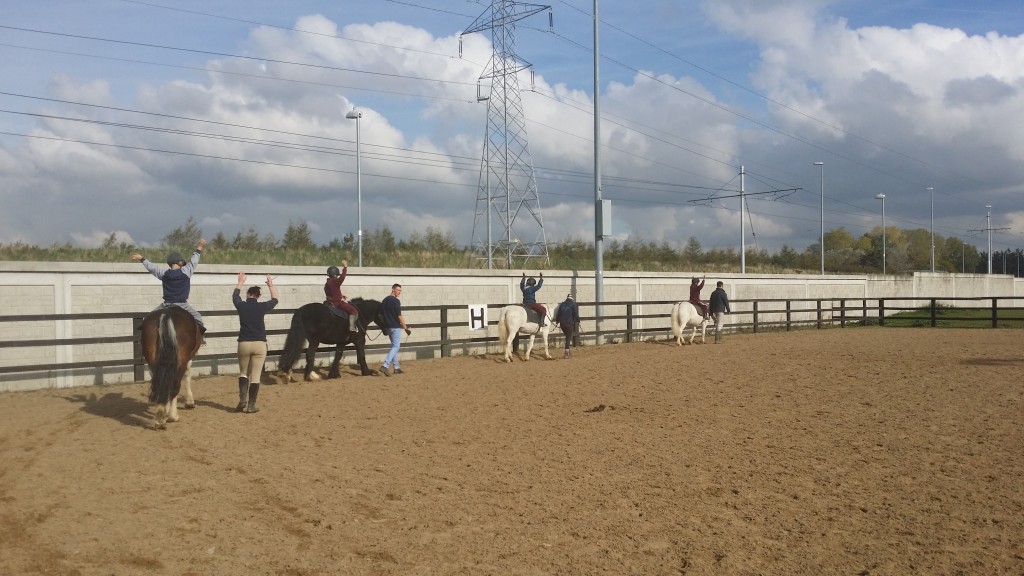 Previous studies conducted at Fettercairn by Dr Caren Hession have indicated that the combined intervention of Horse Riding and Audio Visual stimulation may be of more benefit to children with special needs than with either invention alone.
These lessons have been designed by Caren according to the known benefits of rhythm and beat perception. The children are being engaged in a much more 'musical' manner, while astride the horse, thereby gaining both physical and acoustical stimulation. All of the children are enjoying the programme.
The aim of these lessons is to create a greater improvement in social and emotional behaviour, memory, attention and learning ability. At the end of the study, parents will be asked to fill out a qualitative questionnaire based on their experiences and any improvements witness in their child.
This programme has been funded by a National Lottery Grant provided by the Department of Health.