The Horse Project reopened to the South Dublin community on 25th July 2022. A huge "thank you" is due to all who helped to ensure that FYHP is able to continue providing much needed services in the area. All of the lesson slots have been fully booked from the reopening.
There was a great response from the staff, the community, statutory bodies and the business community, both before and after the reopening. This diary update of events gives an idea of the latest news.
FYHP Stables Transformation – 16th June 2022
We were most privileged to have the staff of Amazon Web Services come to the Horse Project to enhance our centre; there has been a complete transformation and upgrading.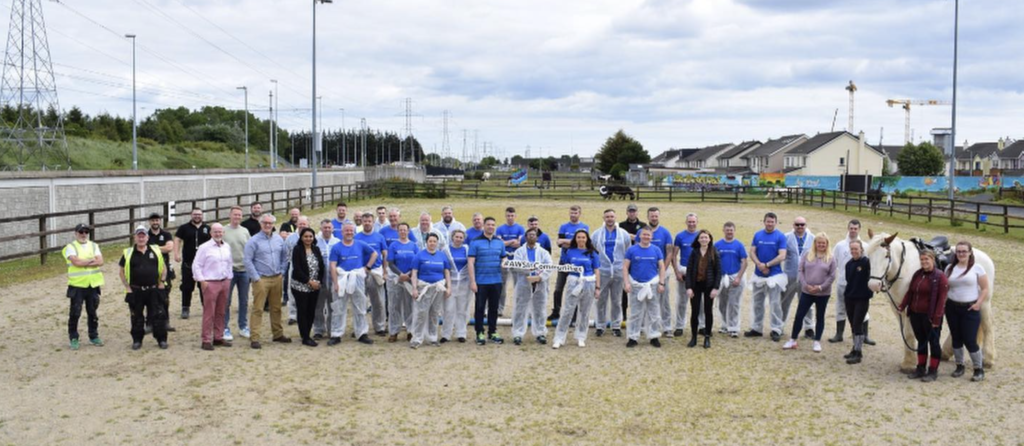 The photographs don't manage to convey the extent of the works and the spirit in which the work was carried out. The whole centre has been repainted, all new equipment for horses; headgear, horse rugs, equipment, the list goes on. A massive thank you is due to Tom and all the AWS team.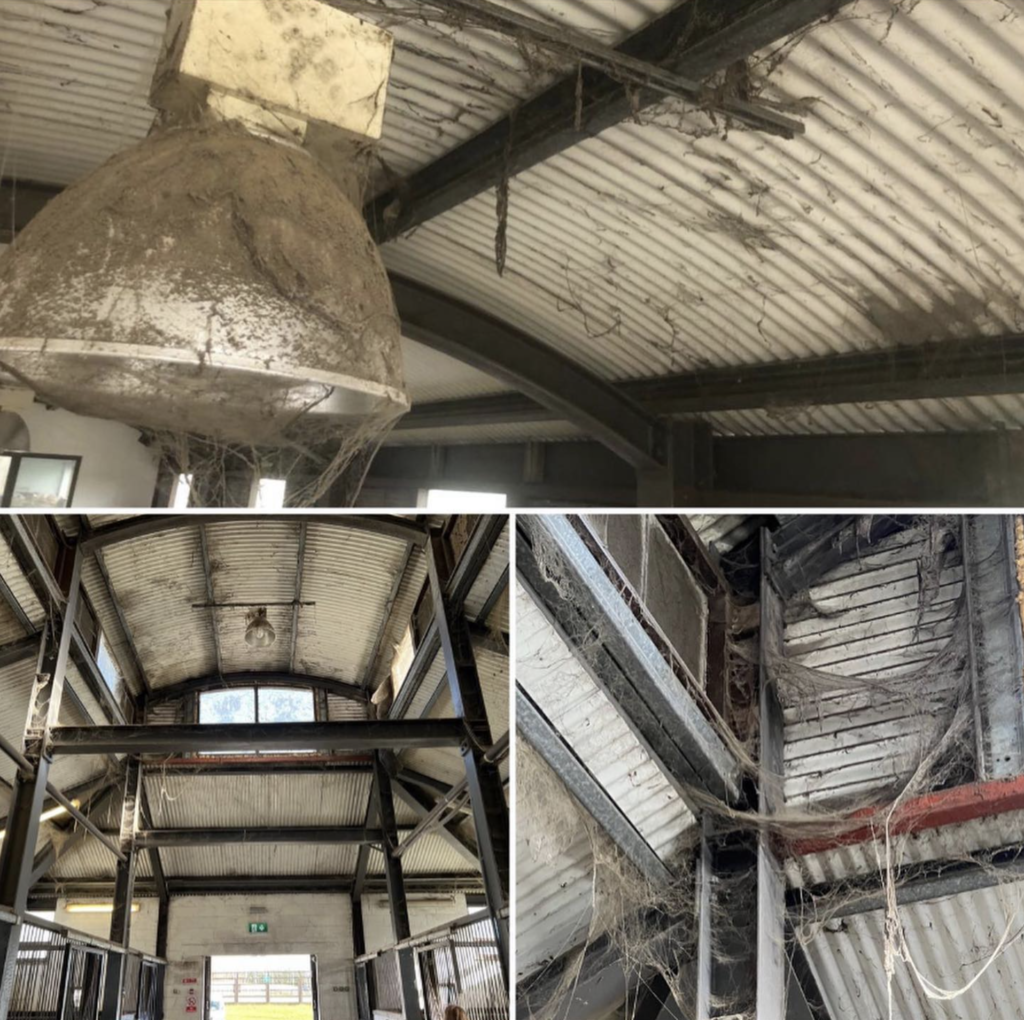 There is a lot of excitement in the air. What an absolutely amazing week !
Roadstone continue to support FYHP – 1st July 2022
From the very beginning of the Fettercairn Youth Horse Project in 1996, Roadstone have been supporters of the Project. They have, through the development and operational years, provided both material and financial assistance.
The Fettercairn Youth Horse Project are most appreciative of this funding and will ensure that it is put to effective use. A big thanks to Jim Rea of Roadstone for this continued support.
Gerry, a new member of the team, arrives – 15th July 2022
Can we introduce our newest horse "Gerry" who arrived safely yesterday. A massive thank you to https://www.hanleyenergy.com/ for the support on securing him. Thank you also to Tom @amazonwebservices for the continued support. Gerry is a massive asset to our centre.
Generous support from Tallaght West Credit Union – 6th August
FYHP would like to thank Tallaght West Credit Union for their enormous generosity is supporting our project with funding of €5000. This is a huge contribution towards our running and insurance costs and is most appreciated.
Pony Camp commences on the 12 August
The FYHP Summer Pony Camp, which was fully booked out, took place on 4 days in mid-August. Overall 56 local children took part in the daily activities such as grooming, mucking out and everyone's favourite bit, the Horse Riding. All the participants, helpers and instructors had a great time. All the participants received their Certificate of Completion and a FYHP rosette.
We look forward to seeing the children again for our Halloween Pony Camp.
Hello "Dolly" and Welcome to our Yard – 6th September 2022
The latest member of our team of equines has arrived. Dolly is  a Clydesdale standing beautifully at 17 hands. We are most grateful to Brian Wynn of Pemberley Audio Visual Solutions Ltd. for this beauty who will have such a positive impact for many service users in our centre.
Thanks you Lynn, Shauna , Jay and Hannah for the warm welcome given to Dolly.