Angel came to FYHP last summer. From day one, Angel has been a fantastic riding pony for the children. When she first arrived, we kept her as a lead rein pony but as the weeks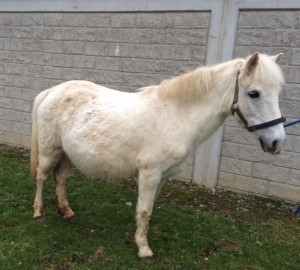 went on and we built a relationship with her we got to find out how special she really was.
Angel is one of our best ponies for children to learn how to come off lead rein as she does exactly as she is told and listens to the children so well. She is one of the sweetest ponies we know.
We do not know her history but she had obviously done a lot of schooling as she is so well mannered. Before Christmas her belly started to get very big! So without hesitation we got her checked by the vet and he gave us the good news!
Angel is having a foal and will be here sooner than we thought. So fingers crossed she will be foaling in the coming weeks.
FYHP staff and helpers are so excited to meet the new addition and no doubt Angel and her new foal will be spoilt rotten.
Watch this space!