On renewal of our insurance in 2022, FYHP were informed that our public liability insurance provider was exiting the Irish market and would not be renewing our insurance.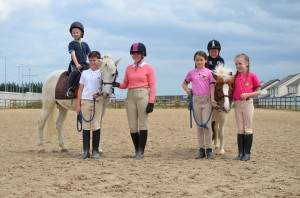 Since the beginning of the year, we have done everything in our power to secure a quote for public liability insurance. In spite of increased demand for our services and being fully booked out for lessons, we had to take the heart-breaking decision to close our doors in March 2022 when our policy ended, and have remained closed while we attempt to resolve this very difficult issue.
We thank all our supporters and friends from the local community, South Dublin County Council, South Dublin County Partnership, Department of Rural and Community Development and the equine and business sectors for their commitment during this difficult time. We also thank our supporters and endorsers who include Amazon, Roadstone, Tallaght Credit Union, John Magnier and his associates, and others.
We thank our staff for their commitment, support and understanding.
Our pledge to all our supporters, staff, volunteers, clients and to the local community is that we will continue to work tirelessly to seek insurance so that we can once again open our doors. We know how many groups and individuals rely on and benefit from our service.
If we have to close our doors permanently, we believe that the loss to the community will be immense: thousands of young people and adults (many of whom have complex and additional needs) will no longer have access to our wonderful project; funding for the employment of 6 staff members from the Community Services Programme will be lost to the community, our 20 young volunteers will no longer be able to demonstrate their commitment to horse welfare, develop their skills, and contribute to their community. It will also mean that first community horse project established in Ireland will close permanently after 21 years.